Forms and Documents
New Frontiers utilizes forms some required of by the college and by our organization.
Forms
MCCCD Risk Release Form, Oct 25, 2019
When attending at-risk functions, such as outdoor activities, exercise classes, or carpooling to field trips, the Maricopa Community Colleges requires a signed release form.
Please return completed Risk Forms to Neva or Sammy or electroncially vial email.
Non-Solicitation/Disclosure Form, May 2007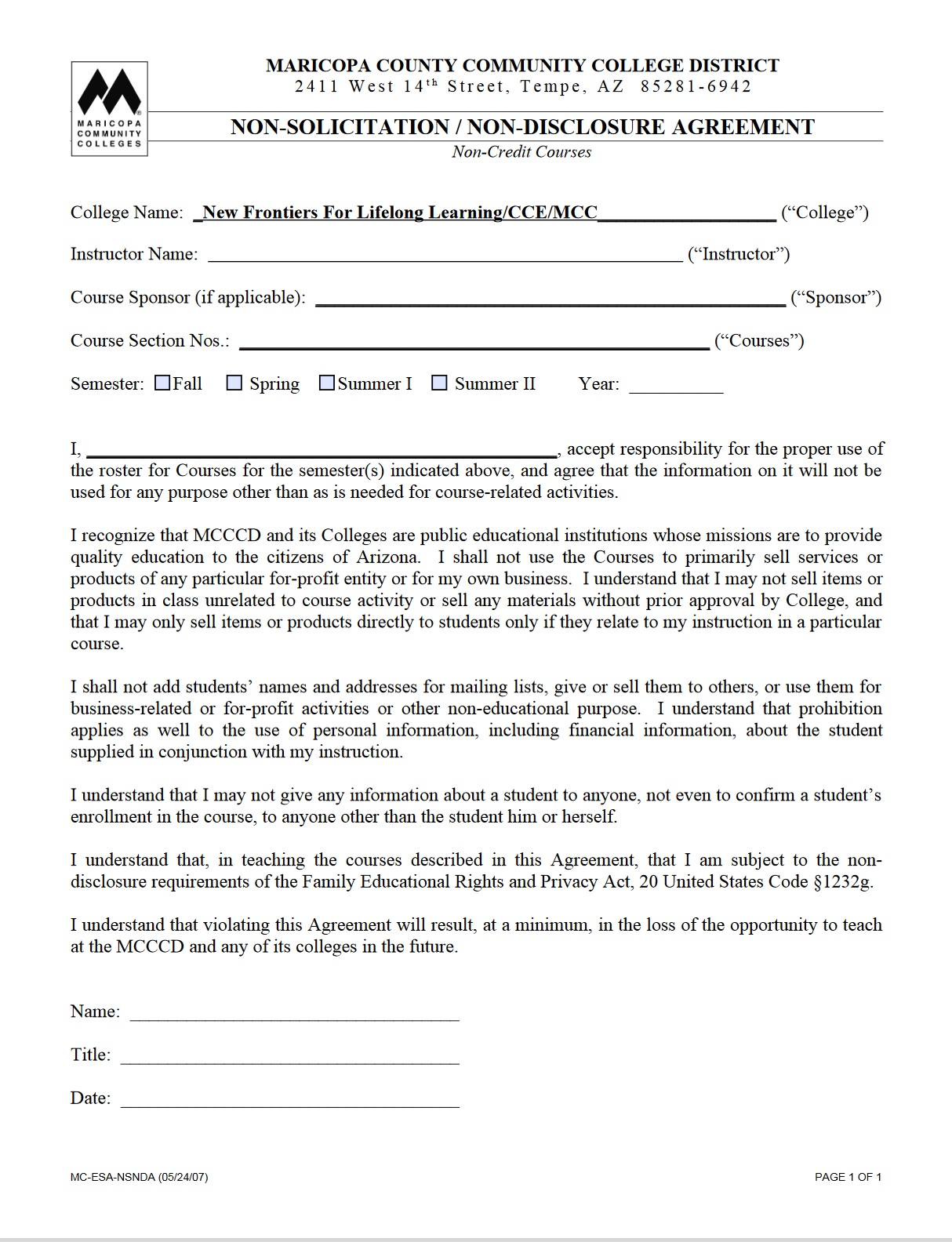 A required form to be signed by guest presenters prior to the start of their class. This defines the role of the presenter and protecting the privacy of New Frontiers members.